Pittsburgh is located in Southwestern Pennsylvania, where the Ohio, Allegheny, and Monongahela Rivers meet. Pittsburgh is about 45 miles west of the Ohio border and about 300 miles east of Philadelphia, Pennsylvania.
Pittsburgh is one of the hottest destinations in the country. Plan your next adventure and experience what makes Pittsburgh truly stand out – the experiences and activities you can see and do Only in Pittsburgh! Discover The Andy Warhol Museum, take a ride on the Duquesne and Monongahela Inclines, visit the August Wilson African American Cultural Center, the National Aviary, the Roberto Clemente Museum – this list goes on! Explore the city and experience the award-winning food scene, tremendous local breweries, and countless family activities
Climate
There are plenty of ways to enjoy Pittsburgh in the fall, no matter your interests, taste buds or even the weather. When traveling to Pittsburgh in the autumn, you'll need to remember to pack a few essentials that will make things go smoothly. With these tips and ideas, you are sure "fall" in love with Pittsburgh during your trip.
Layers are critical as the weather cools down. While morning and evening might be cool, the daytime will likely be fairly warm and often sunny! Be sure to bring outfits that layer well, including sweaters and jackets.
Be sure to pack your walking shoes! While the weather is just right, you'll be sure to want explore on-foot) and comfy shoes are critical.
David L. Lawrence Convention Center
1000 Fort Duquesne Blvd.
Pittsburgh, PA 15222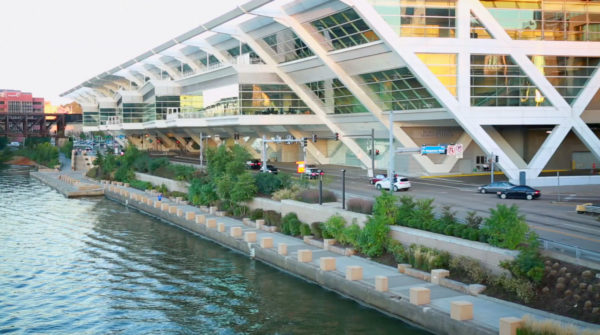 David L. Lawrence Convention Center Directions and Parking
Pittsburgh is a well-connected city. Its location in Western Pennsylvania makes it convenient to get to by air and ground transportation. Directions and Parking.
A 700-car parking garage with a 7′ 8″ clearance is available at the Convention Center. The entrance is located on 10th Street. For more information, please visit Alco Parking Corporation. You may also visit ParkPGH.org for real-time parking availability in the downtown area.
Family/Accessible Restrooms and Mother's Room
There are several family and wheelchair accessible and restrooms throughout the Center. On the second level of the Center there is dedicated space for parents of newborns/infants to be used as a private space for nursing mothers. During the meeting, please ask the staff at registration for the specific location and how to gain access.
Childcare
Options for childcare in the Pittsburgh area may be found at Care.com. Please Note: AVS and the David L. Lawrence Convention Center make no representation, warranty or guarantee as to, and shall not be responsible for, the suitability of these providers.
Housing Opens: August 15, 2022
AVS is pleased to offer special rates at two downtown Pittsburgh hotels the Westin Pittsburgh and the Omni William Penn Hotel.
Keep in mind that reserving a room in this convention block helps AVS meet its financial commitments to the host city and retain lower registration fees as well as a high-quality conference with the features and services you are accustomed to. Reservations open on August 15, 2022.
Due to limited space we recommend booking as early as possible to receive this special rate—please note that once the reserved/contracted room block is full, the room availability and rate are not guaranteed and may vary.

Westin Pittsburgh (Headquarters)
1000 Penn Ave
Pittsburgh, PA 15222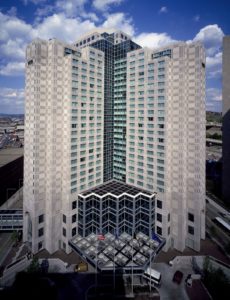 | | |
| --- | --- |
| Room Type | Cost* |
| Single | $225.00 |
| Double | $225.00 |
*Government Rates Available
Parking: $24
Omni William Penn Hotel
530 William Penn Place
Pittsburgh, PA 15219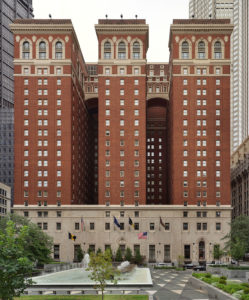 | | |
| --- | --- |
| Room Type | Cost* |
| Single | $219.00 |
| Double | $219.00 |
*Government Rates Available
Parking: $38=valet; $20 self-parking overnight
Flying:
You're going to love Pittsburgh International Airport. PIT, in airport parlance, is a growing world-class facility that serves more than 8 million passengers annually and offers flights to more than 50 nonstop destinations on multiple carriers.
Public Transportation: Pittsburgh is featured on Google Transit. This partnership with the Port Authority of Allegheny County allows visitors to search for public transportation routes using interactive Google Maps technology. Port Authority of Allegheny County is the public transit agency for the Greater Pittsburgh area, providing bus, light rail, incline, and paratransit service to thousands of riders daily.